Planning a wedding can be a daunting task, but with a bit of organization and a step-by-step approach, you can make sure that your big day is everything you've ever dreamed of. Here's a step-by-step guide to planning your wedding:
1. Set a budget:
The first step in planning a wedding is setting a budget. Determine how much you're willing to spend on your wedding and allocate funds accordingly.
2. Create a guest list:
Once you have a budget in place, create a guest list. This will help you to determine the size of the venue you'll need and the amount of food and drink you'll need to provide.
3. Choose a date and venue:
Decide on a date and choose a venue for your wedding. Keep in mind the availability of your desired venue and the schedules of your guests.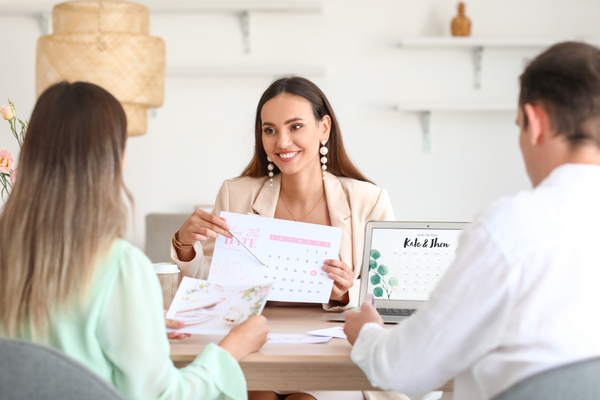 4. Hire a wedding planner:
Consider hiring a wedding planner to help you with the planning process. A wedding planner can take care of all the logistics, leaving you free to focus on the more important aspects of the wedding.
5. Choose a wedding party:
Decide on who will be in your wedding party and ask them to be a part of your special day.
6. Select your vendors:
Once your venue is picked out you can start looking into vendors for your wedding, such as a caterer, florist, and photographer. Meet with each vendor to discuss your vision of your perfect wedding.